We believe that modern city living should never encroach into the pleasures of life. More so at this time and age when everything is a hectic rush to do more and to accomplish more, encroaching into your time and space.
What is a balanced and beautiful life? Matzuo Basho said, "Real poetry, is to lead a beautiful life. To live poetry is better than to write it." What better way to live poetry than to come home and find it. As the saying goes, "home is where the heart is".
Let's toy with an idea and let us take a curated journey to explore. Imagine a home in the heart of the city that offers not one but three dedicated landscaped gardens and leisure facilities. Open air spaces surround you, the luxury of city living.
An impressive double volume-height lounge and hotel-style guest lobby greets you as you make your way home. As you enter you are greeted with elegant lounge seating, long tables and an airy glass pavilion that overlooks a wooden sanctuary and tranquil water feature.
After taking a bath, change into something comfortable and make your way to the 7th floor. Take a dip in the 40-meter-long infinity-edge lap pool or sweat it out in a 200-square meter floating gym. Or, just chill on the open-air patio garden spaces. Bring your children to play in the children's pool and playground, or just catch up on social media in a covered recreation space complete with high speed wireless internet.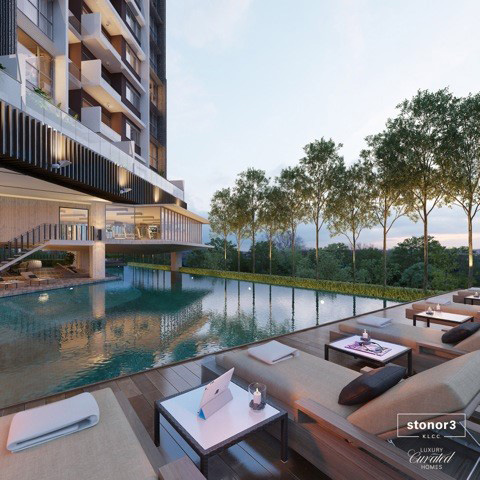 Have your rest and recharge for the night in your private abode and rise early before the break of dawn. Make your way to the rooftop to a charming courtyard garden with reading nooks and yoga spaces. Meditate or practice yoga to clear your mind for the day with the glamourous city views under intriguing sculpture roof and the smells of herbs from the nearby herb garden. A natural aroma therapy to get you ready for the day's work.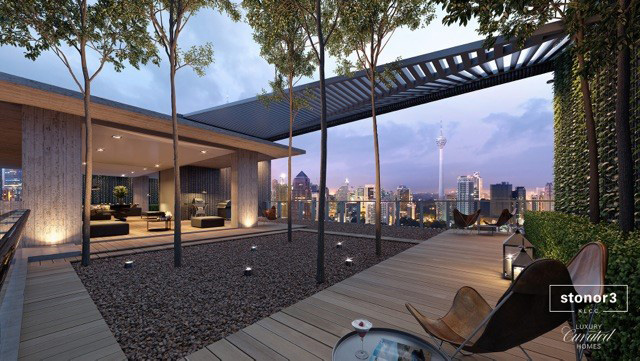 Your home should be your pride and joy.