A Planed Landed
Development on a beautiful Hill In Melawati
The breath-taking view from the project site on Melawati hill.
OVERVIEW
The project will cover 42.24 acres of undulating hills and hill outcrop facing breath-taking views of the surrounding forest, hills and the Klang Gates at the North-East side.
Unveiling soon are detached homes in the Phase 1. Phase 1 is expected to have guarded environment. These houses will be cradled on undulating terrain and the natural landscape hugging the hill slopes will be preserved. Additional lush landscaping and streetscapes are planned within the development as well.
The Location
Melawati is dubbed the "Hollywood" of Malaysia with all the local celebrity spotting one can do when in the area, as many of Malaysia's most famous reside in its premises.
The International School of Kuala Lumpur (Elementary Campus) and the Malaysian Institute of Art (MIA) are located in this town. There is a private hospital, Damai Service Hospital, and a clubhouse, KK Club. The National Zoo of Malaysia (Zoo Negara) is nearby.
One of the hills in this town, Bukit Tabur, is a popular hiking spot while the main entrance of the Klang Gates Dam is found on a hill in this town. Klang Gates Dam is known as the Bukit Tabur Dam. Completed in 1958, the dam is the first dam in Malaysia for water supply. The reservoir impounded by the dam is one of the major sources of drinking water for residents of the Klang Valley.
Beside the dam is a geologic wonder – Klang Gate Ridge, the largest quartz dyke in the world. Split into two sections known as Bukit Tabur West and Bukit Tabur East, the ridge is 200m wide and has a total length of 22km. It is unique for its sheer size as well as for its four types of quartz formations. The ridge is rich in vegetation, supporting at least 265 plant species including 5 endemic ones. A rare animal, the serow (a mountain goat), is also found on the ridge.
Accessibility
This town is located along Kuala Lumpur Middle Ring Road 2. It is linked to the city centre via Jalan Ampang, Ampang-Kuala Lumpur Elevated Highway and Genting Klang-Pahang Highway while the Duta-Ulu Klang Expressway is located nearby. This town can be accessed by public transport using Rapid KL buses U20 and U23 from Titiwangsa LRT station and Rapid KL bus T304 from Sri Rampai LRT station.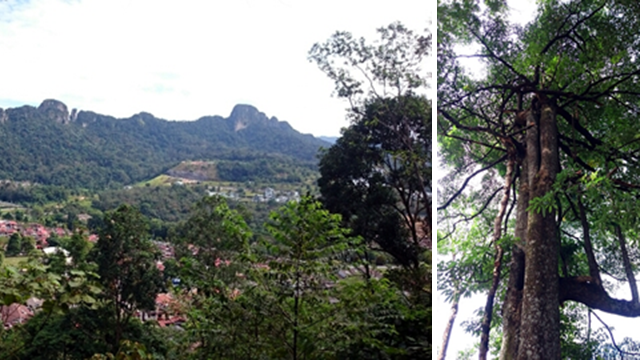 Contact us
For a touch of personal service, allow us to address your queries and arrange a meeting with you.

Tel: +603 2283 2266
Email: ask@tantan.com
Marketing & Sales
Suite 16.02, Level 16,
The Gardens South Tower,
Mid Valley City, Lingkaran Syed Putra,
59200, Kuala Lumpur
INTERESTED IN OUR PROPERTY?
Please register your interest here.