North of Kuala Lumpur
A sense of tranquillity
OVERVIEW
The final piece of freehold double-storey linked houses on approximately 20 acres of land in Kundang South. Features 179 units of 20 x 70 double-storey linked houses, with a built-up area of 1,517 sq ft and the ideal layout of 4 bedrooms and 3 bathrooms.
Located north of Kuala Lumpur, Kundang is on the verge of becoming a bustling hub, offering a sense of tranquillity that is considered a luxury in other parts of Klang Valley.
The completion of the Kuala Lumpur-Kuala Selangor Expressway (LATAR) in 2017 helped reduce travel time between Kundang and Kuala Lumpur, making it more convenient to move between Kundang and the Federal capital (as well as Petaling Jaya) in just half an hour. Subang Jaya and Shah Alam are also 30 minutes away thanks to the Guthrie Corridor Expressway, while other areas such as Rawang, Serendah and Sungai Buloh are also within reasonable driving distance.
With great connectivity, Kundang features all that Kuala Lumpur and its surrounding areas have to offer, but at a more affordable price.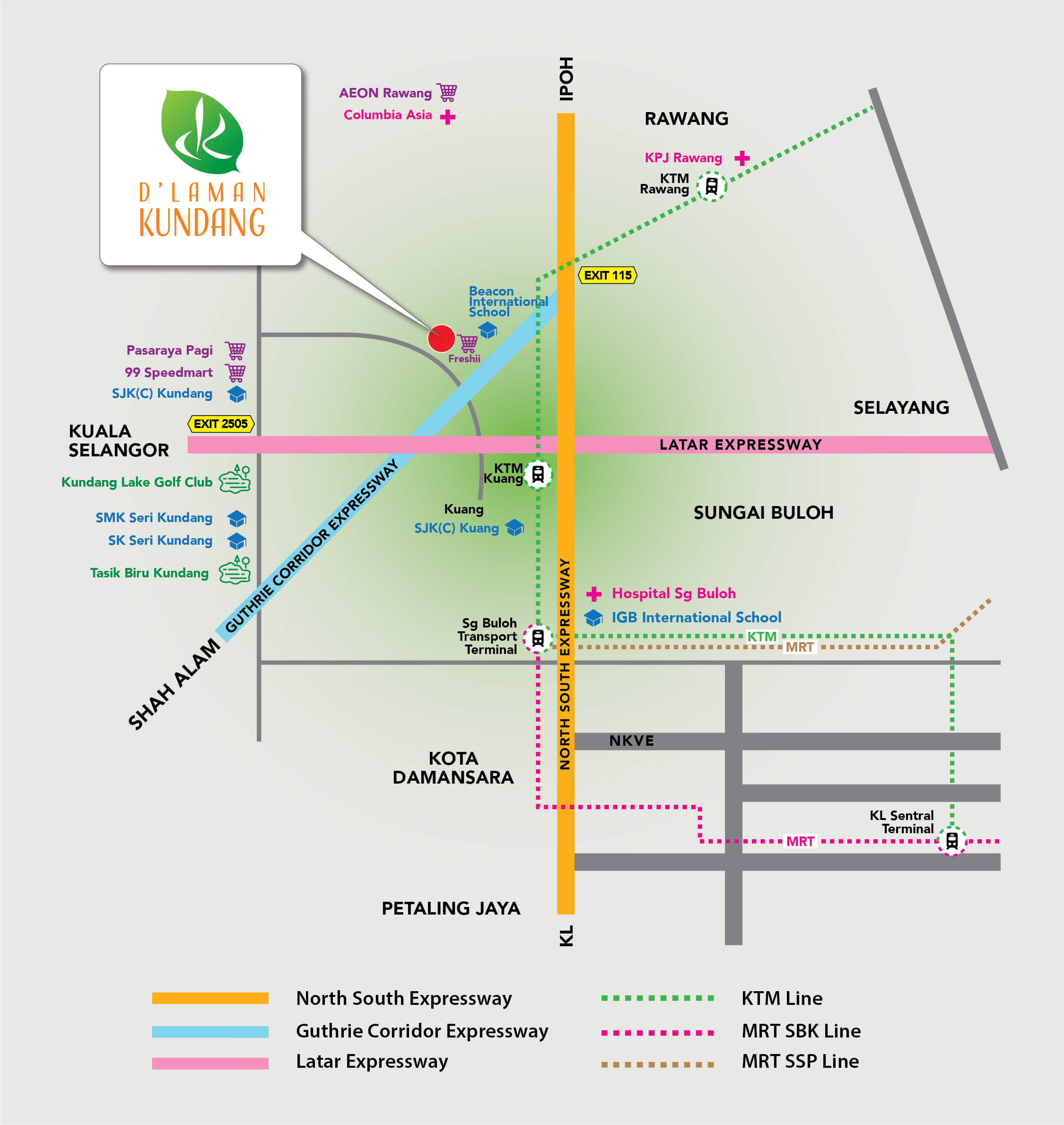 Contact us
For a touch of personal service, allow us to address your queries and arrange a meeting with you.

Tel: +603 2283 2266
Email: ask@tantan.com
Marketing & Sales
Suite 17.03, Level 17,
The Gardens South Tower,
Mid Valley City, Lingkaran Syed Putra,
59200, Kuala Lumpur
INTERESTED IN OUR PROPERTY?
Please register your interest here.